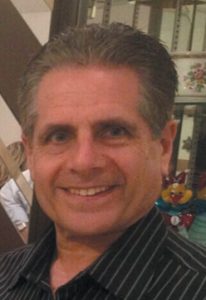 Paul Schwartz has been married for more than 40 years to his lovely wife Ruthy, has two children and six grandchildren, and currently resides in an historic little town in Montgomery County, Maryland which just happened to have served as the capital of the United States for one day on August 26, 1814 during the War of 1812.
He was an official with the federal government for 37 years working for U.S. Customs at the World Trade Center in New York and, later, Headquarters in Washington. He served in the Department of Homeland Security when that department was created in 2003 and completed his federal career at FEMA post Katrina.
After his retirement from federal service, he became a member of a subcommittee for the National Commission on Children and Disasters, worked as an advocate for gun safety in the aftermath of the Newtown tragedy and worked to have passed Maryland's Firearms Safety Act of 2013, worked on President Obama's 2012 campaign and Maryland Attorney General Brian Frosh's successful 2014 campaign, has worked in support of Congressman John Sarbanes' efforts to reform campaign financing, is serving as the State Legislative Committee chairperson for the NARFE Maryland Federation, and is currently a member of Montgomery County's Committee on Public Election Funds…AND he is very proud to have been a weekly columnist for the Montgomery County Sentinel.
---
Paul Schwartz Candidate Statement Video
District14 MCDCC Forum January 3, 2023
Greater Olney Civic Association District 7 Forum June 9, 2022
Olney Chamber of Commerce Forum May 24, 2022
GREATER OLNEY CIVIC ASSOCIATION DISTRICT 7 CANDIDATE FORUM April 7th WITH PAUL SCHWARTZ (58 min. mark)
https://us02web.zoom.us/rec/share/eAQwkBNDfP83v3n_H2IKc8VyRRYwHbyd_6Ps7QW6oVOScxKlgWLiAIo2OeuyMY4.I_ILYhSKtGuuMVkV
Podcast with Dr. Jessica Hasson, May 25, 2022
https://www.iheart.com/podcast/269-practically-mental-93093327/episode/candidate-interview-paul-schwartz-county-council-97478458
Paul Schwartz Addressing the Guru Gobind Singh Foundation
Sandy Spring Civic Association District 7 Candidate Forum March 21st.
https://youtu.be/ybQxDqbA_6I
https://youtu.be/luPrehfPuOE
https://youtu.be/6_tsrnlVBUM
https://youtu.be/nYGEjquY8HM
https://youtu.be/UtrG2DrLV90
https://mdnarfe.org/the-maryland-federation/committees/legislative-state/
Paul Schwartz Testimony Before Senate Budget & Taxation Committee:
SB 405 Retirement Tax Elimination Act of 2022 and SB 344 Retirement Tax Reduction Act of 2022
https://www.youtube.com/embed/Sf0wN-_f8y8?start=3909&end=4054
---
Montgomery
https://youtu.be/sF5P5QaG_fI
https://youtu.be/_EciMcz3s3g
https://youtu.be/KvUyScrJE_o
https://youtu.be/tQ2dUnKZCbA
---
INTERVIEWS I HAVE CONDUCTED:
With Congressman Jamie Raskin:
https://www.youtube.com/watch?v=1lxtr0nOozw&t=1376s
With Senator Chris Van Hollen:
https://m.youtube.com/watch?v=haueN4GEFjo
With Congressman John Sarbanes
PAUL'S VIEW VIDEOS I HAVE DONE:
164 Years of The Sentinel – https://youtu.be/RTZ2tZ9nWAw
On impeachment – https://youtu.be/ZWlq8YnsBns
On White House press briefings – https://youtu.be/Zkvu9y_M7vg
On gun control – https://www.youtube.com/watch?v=cinBTyA5C-o
On tariffs – https://youtu.be/mQyH4V5519I
On taxes – https://www.youtube.com/watch?v=MjGvihzwv1Y
On Nixon/Trump – https://www.youtube.com/watch?v=R2ItseRvlLs
Successful businessman – https://www.youtube.com/watch?v=C-GwkypyYnw
Investigate or legislate – https://youtu.be/eNTWM23JPBc
Trump Foreign Policy – https://youtu.be/QkCXWVL4sHE
July 4th Speech – https://youtu.be/8wuOV93UJ_A
Biden's the one – https://youtu.be/K5MK9qrAVnI
Controlling the Narrative – https://youtu.be/J6jy_d2BAmE
Gun Safety – https://youtu.be/R-4sbT00SuA
America – https://www.youtube.com/watch?v=z5-tBeruxF4
Aunt Esther – https://www.youtube.com/watch?v=p3JyLOF4qAs
INTERVIEWS I HAVE GIVEN:
A Miner Detail Podcast
November 9, 2020.
https://fb.watch/1H2Wl2lyeg/
https://soundcloud.com/paul-schwartz-927898630/a-miner-detail-podcast-with-paul-schwartz?fbclid=IwAR0zsqYsWk-hS4AvIprOF6VoTTgMhv1PjLe7BMTZIiNIDr-6t3f0E8wkCmU
A Miner Detail Podcast Interview – August 4, 2020
https://www.facebook.com/AMinerDetail/videos/2748496358713194/
 Just Ask the Question Podcast
https://www.justaskthequestion.com/podcast-episodes-1/just-ask-the-question-episode-15-with-paul-schwartz
Just Ask the Question Podcast Interview – July 22, 2020
https://www.justaskthequestion.com/post/episode-60-how-is-donald-trump-destroying-the-federal-work-force-with-paul-schwartz
 Takoma Radio
https://mont.thesentinel.com/2019/02/08/the-federal-tax-plan-issue/
https://drive.google.com/file/d/0B-LoQiXhMmaJV18xOFZ0bkpKRVljdi1HNEFqdXhBWVZic0xZ/view?usp=drivesdk&fbclid=IwAR0ib5Ah0ohVrEVb_EOe0EMsA9GS6KHOTmRsWVwALWiv-w3mzJA4qOa0HPg